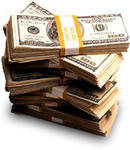 We pride our selves on our consulting about billionaires We take this matter as very serious. A matter which requires accuracy on our part of the advisor (consultant). We must reveal the truth to our CLIENTS.
These services require absolute honesty and truthfulness about ALL INFORMATION. Information needs to be verified, re-verified and re-verified for absolute correctness.
We want to provide our consulting clients with the best possible service. We want to make sure that the client received the services they thought they were receiving.
We vow to perform the best possible consulting services for our CONSULTING CLIENTELE.
Have billionaires mailing addresses to your immediate access.
Call billionaires on the telephone when you want, too.
Don't spend $1,000 to buy a "BILLIONAIRES LIST" when what you really need is a million dollars worth of advise and consulting about billionaires.
That you need the advise of the experts and stop guessing at what billionaires might think!
RETAINER FEE
These consulting services require a $50,000 ANNUAL RETAINER FEE. These advisory services are governed by an ANNUAL CONSULTING AGREEMENT.
We are only allowed a maximun of 4 CLIENTS per year. There may be a waiting list to acquire these advisory services.
For more information call:
BEN CAMPBELL
323-573-2501
[CONCORDIA INVESTMENTS]